Cats are cute and tame creatures, and it's nearly impossible to resist their charm. Today we bring you bedroom decoration ideas inspired by our feline friends.
If you're more of dog person, please check out these cool dog themed bedroom ideas.
1.Contemporary, artistic and cozy. A silhouette portrait of a cat hanging above your bedroom gives off an attractive yet modern charm.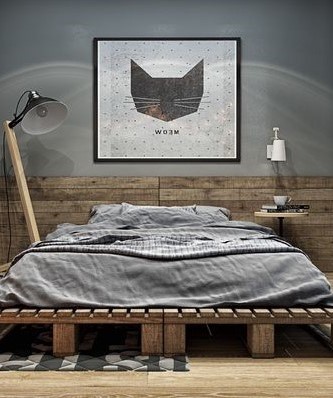 2. The black and white color scheme here is on point! Those cute tiny paw prints are very charming as well.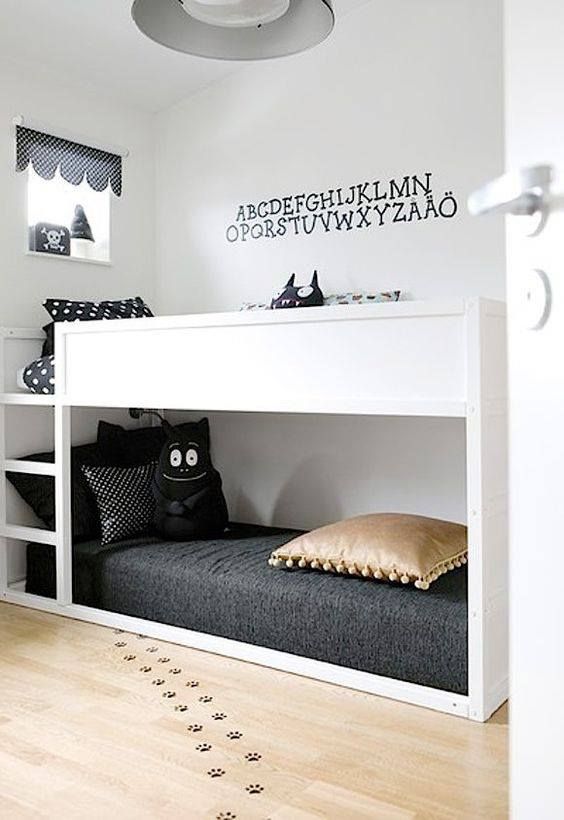 3. If you look very closely, you'll notice that these aren't real cats! If these cute critters are the first thing you see every morning, what could possibly make you feel down?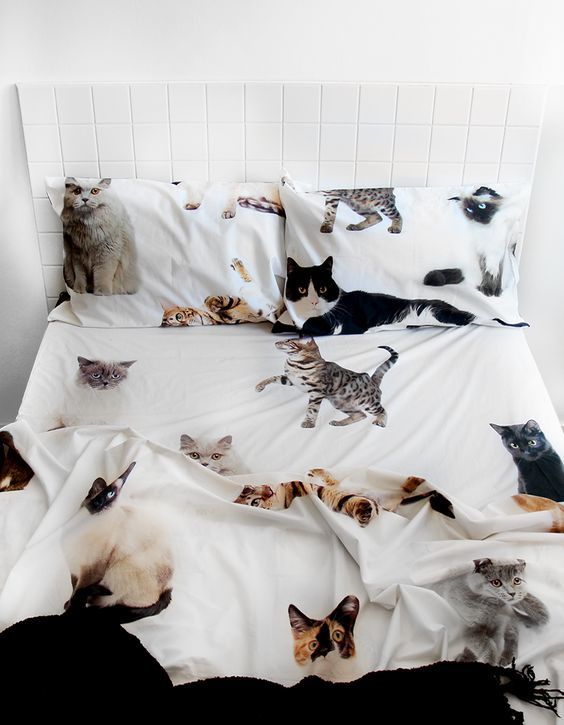 4. Finally, a bed sheet that predicts your future. With these adorable cat designs, who could blame the crazy cat lady?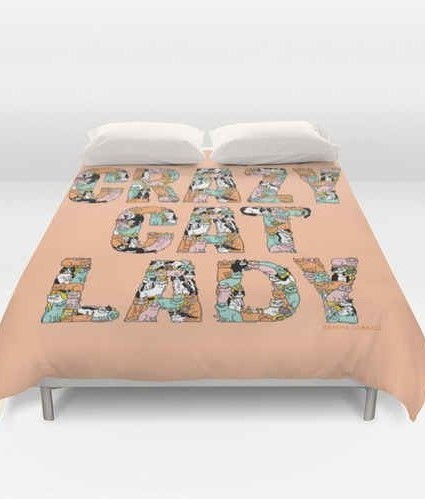 5. This bed comforter and these pillows look very cozy with the help of its artistic color scheme.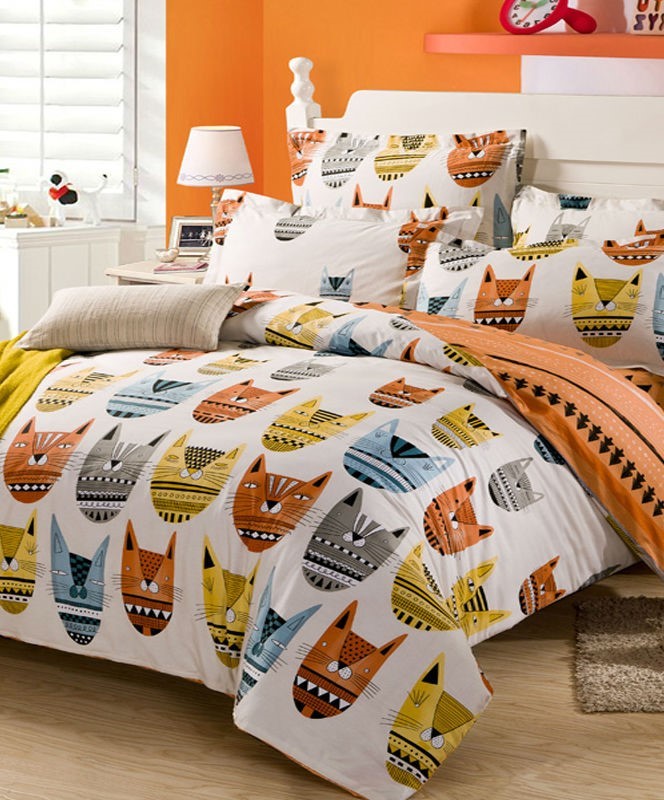 6.  Cute and girly, this is a must have for the ladies out there. The pink comforter makes the entire tone of the room even cuter. This adorable cat bedroom set is a must for cat lovers who love the color pink.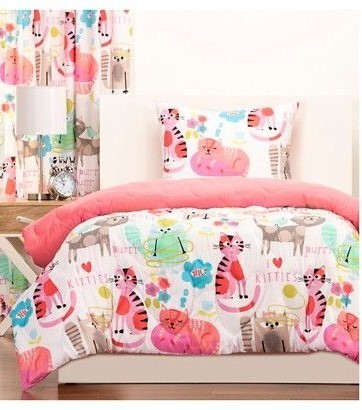 7. It's simply one of the cutest designs we've ever seen. It's simple and it's cute, this one's a keeper.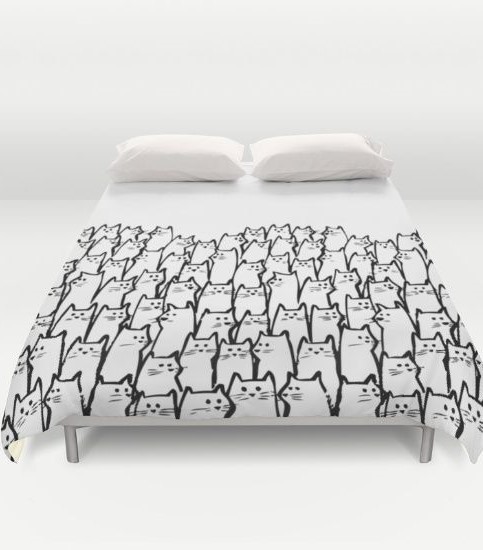 8. I may not be a kid anymore, but I'd want to have this anytime. Perfect for those of us who are a kid at heart.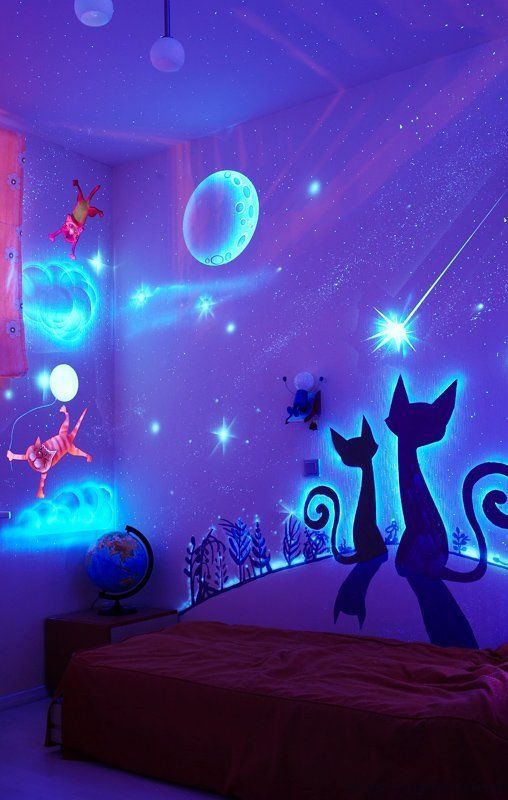 9.  Cute and simple. The younger ladies out there who want it cute, cozy, and comfortable.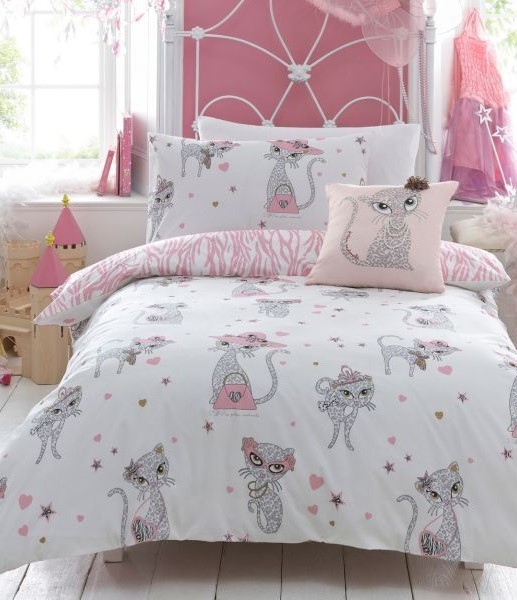 10. This cat comforter is just too adorable not to be included. Those ears that stick out are just cuteness overload.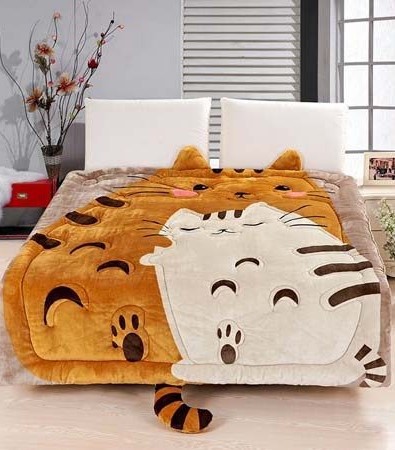 11. The most accurate representation of cats. Why not cuddle in bed with these humorous cat-themed pillows?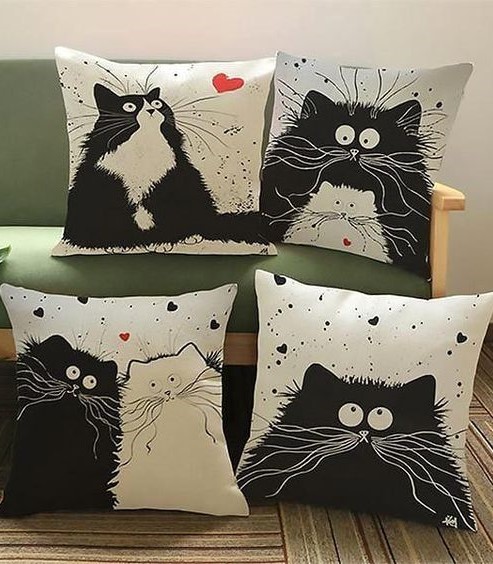 12. It's simple but you know it's gorgeous. The simplistic design gives the night lamp a modern look.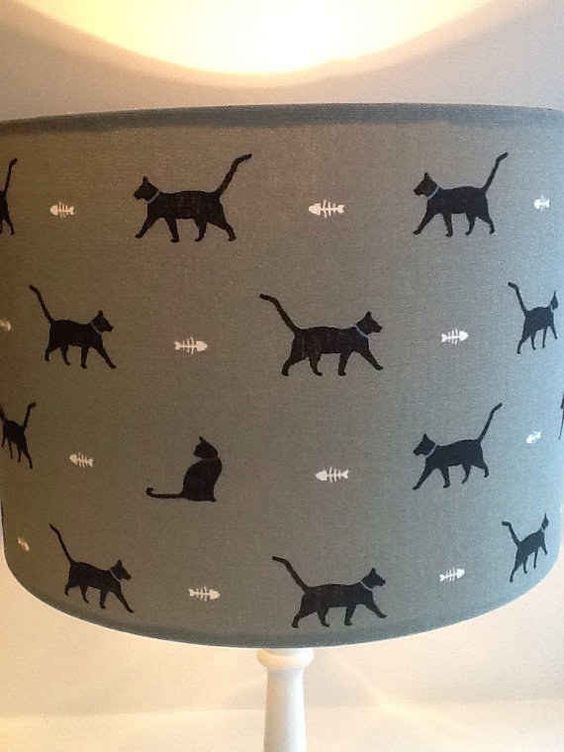 13. These cat-shaped wall lights are creative and adorable. I couldn't even tell if that's a wall light or there are cats in my wall. I really love these cute cat wall decor, what about you?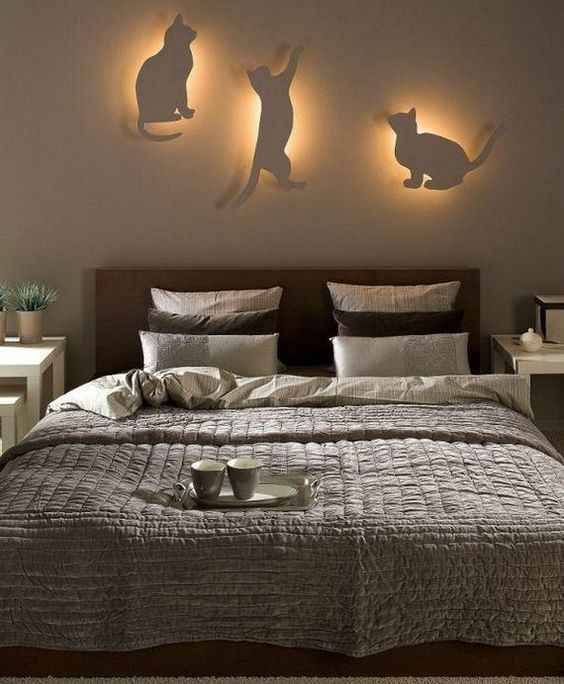 14. This cat night lamp is a thing of beauty. Charming and aesthetic even on its own.
15. This is something you need to have, no excuses. How would you turn your back from those faces?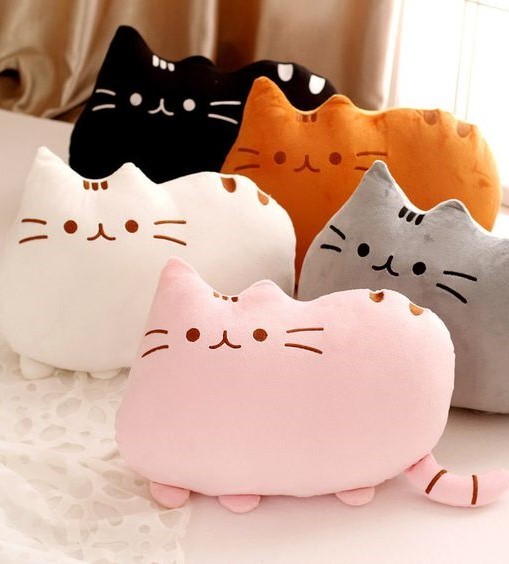 16. This Aristocrat-themed bedroom is adorable. You don't even have to see the movie to appreciate it.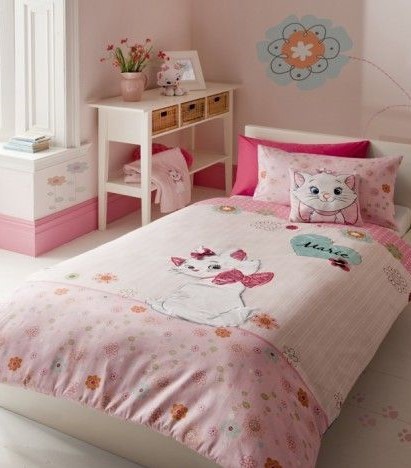 17. These cat string lights would look great if you hang them on the edges of your bed.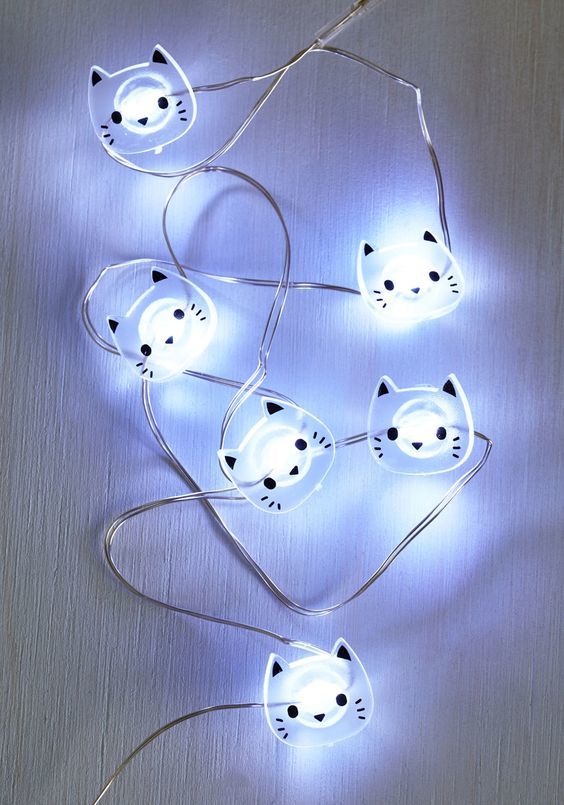 18. A cute set of cats doing cute things! I wouldn't mind lying in bed all day if this cuddly bunch is what I see.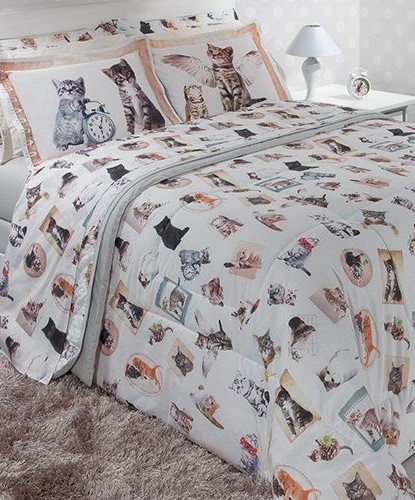 19. For the younger girls out there, these cat-themed bed covers work well with stuffed toys hanging above.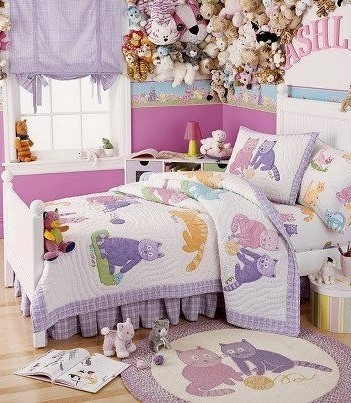 20. This mint-green cat clock is simple, but it's one of our favorites on this list. Simplicity is beauty indeed, gorgeous in fact.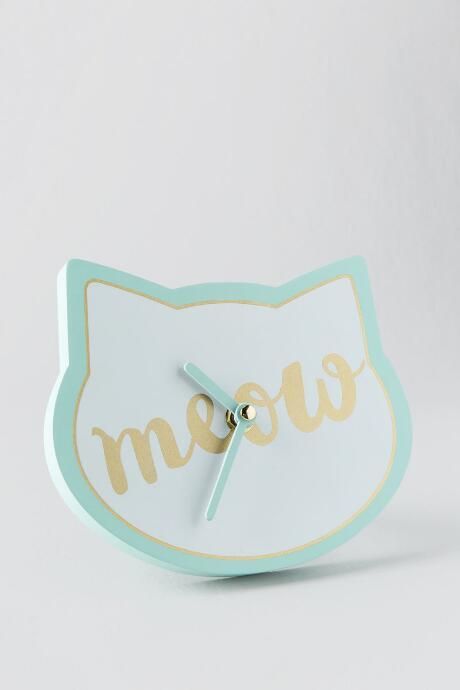 21.  A huge cat portrait on your wall is attractive in its own way. The colors blend in well with the bed which makes it look even better. A beautiful cat wall decor piece with Eastern influence.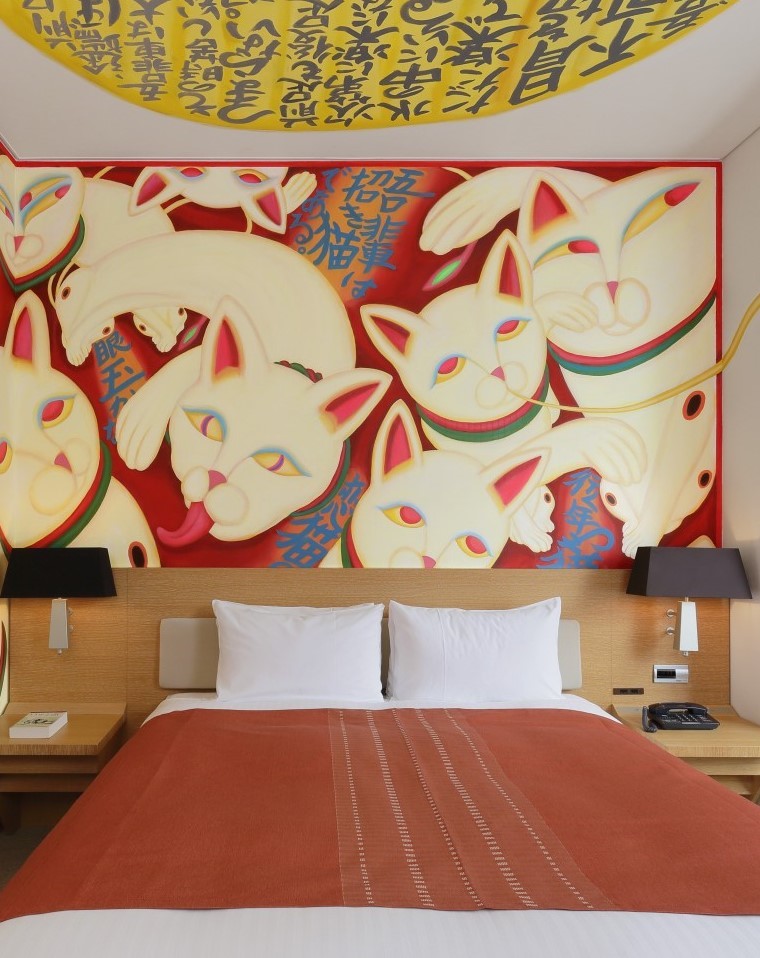 22. Who could deny this kitty a belly-rub? It also turns the lights on and off, must be psychic. Don't you love this cat wall sticker?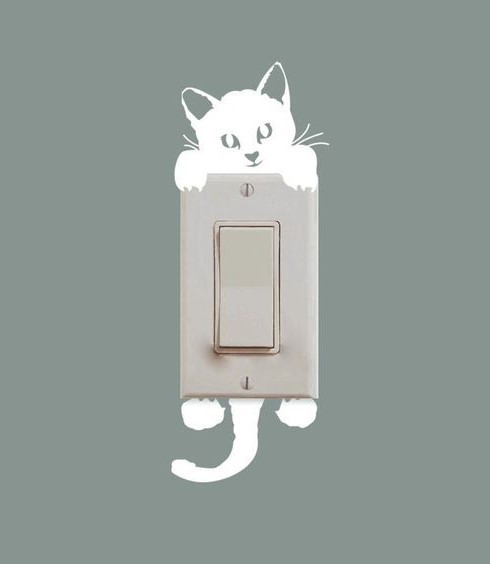 23. Contemporary and cozy. I don't know about you, but this just makes me want to sleep already.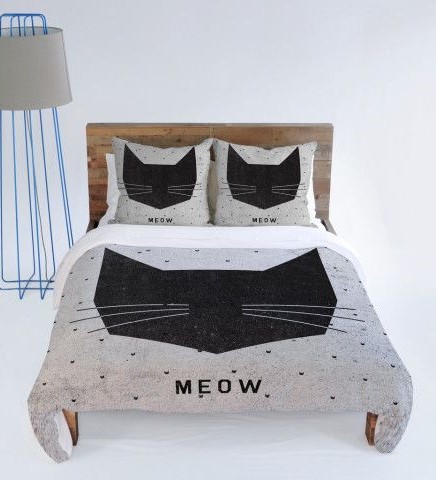 24. Yes, it's not zebra skin. But the creative approach to mimic the style is shown well here.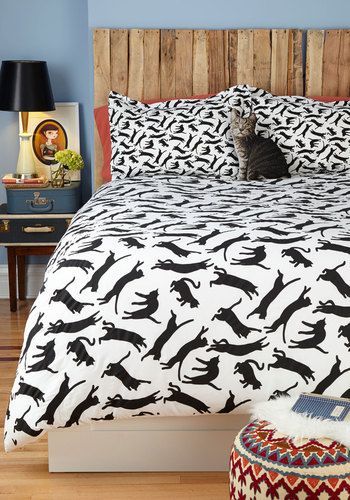 25. It's a queen kitty, therefore you are obliged to get this. No, you may not be excused.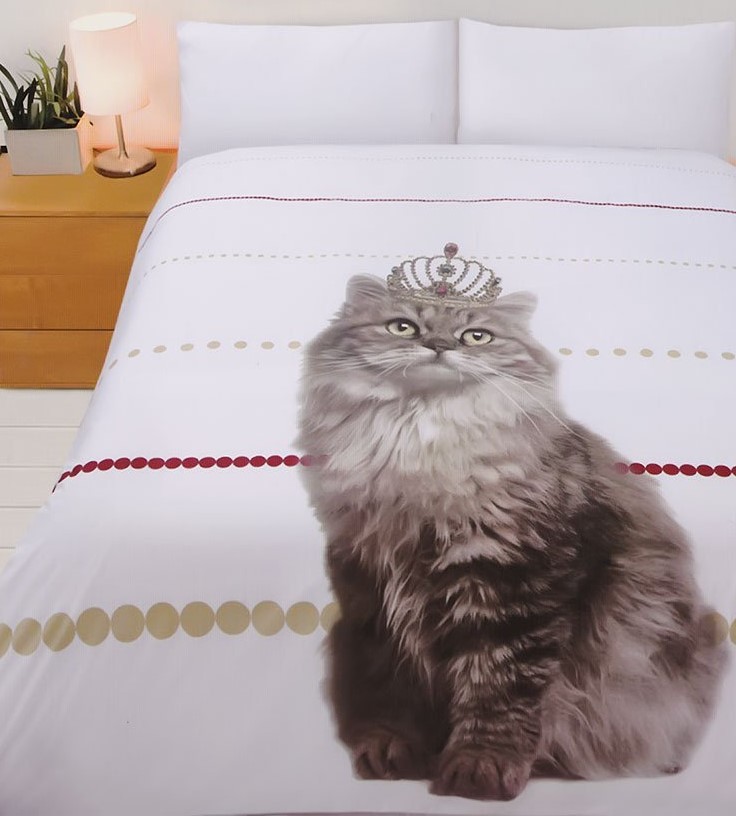 26. They're all staring at you as if they're saying "what time are you going to bed?". Soon my darlings, soon.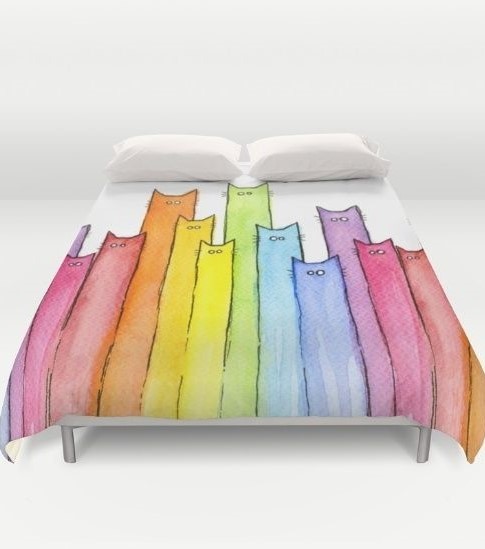 27. Classy, these cat-themed pillows would work on almost anything with white colors.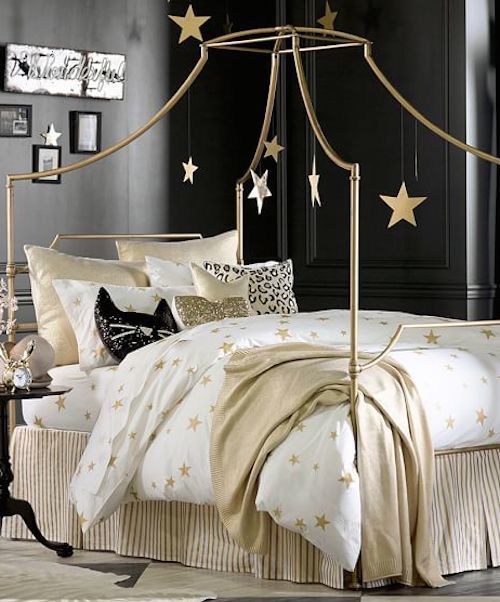 28.  Simple and adorable, indeed it's simply adorable. Those cat silhouettes on the curtains are way too cute to ignore.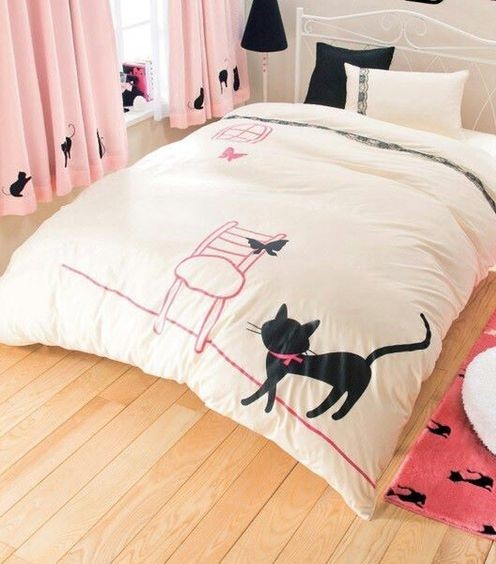 29. Speechless. Those eyes stare into your soul and cuddle it. Take my money and come to me, my love.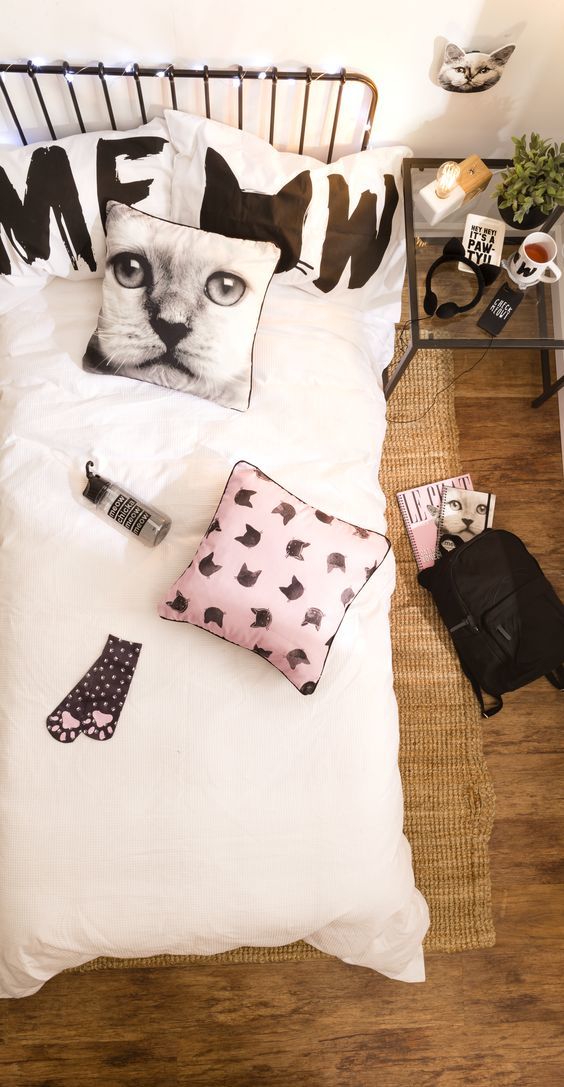 30. This is just flat out adorable. The floral design blended well with this cute blushing kitty.
31. Modern, simple, and adorable all in one. You just can't deny how cozy it looks, it's simple yet perfect.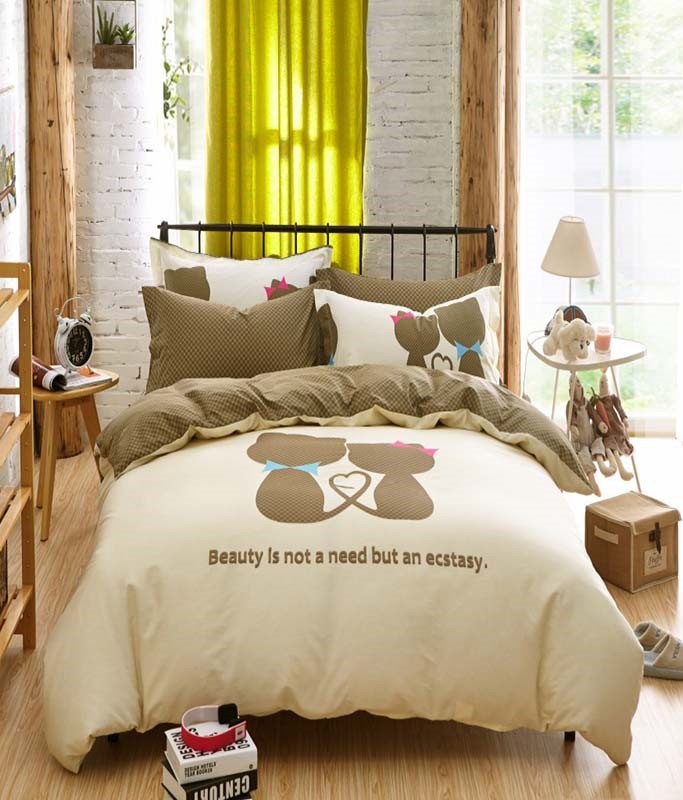 They said cats have 9 lives, let's show them that each of those means so much to us.
Sources
www.pinterest.com
www.tumblr.com
www.aliexpress.com