30+ Dog-Themed Bedroom Decorating Ideas
Dogs are man's best friend, but what kind of best friend are we can't give them an homage in our bedrooms? Below are the best dog-themed bedroom decorations we've found.
30+ Dog-Themed Bedroom Decorating Ideas for Dog Lovers
1. A cool dog is a good dog. Aside from comfort, this cool pug can also bring in the ladies.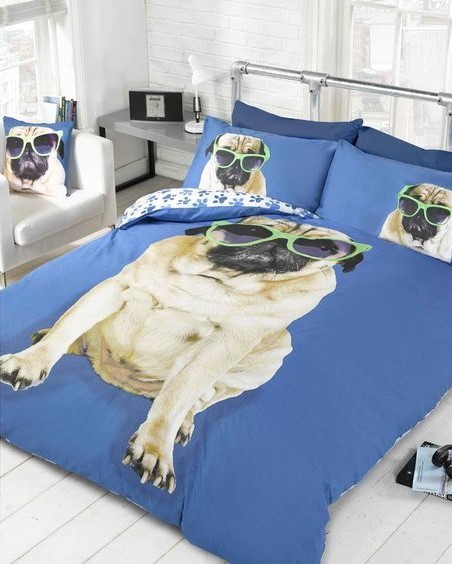 2. This 101 Dalmatians inspired room might be for the kids, but you can't help but admire how adorable it is.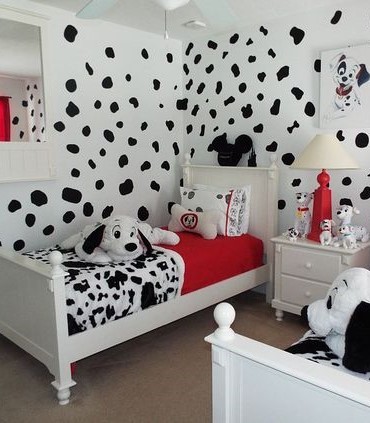 3. Black and white portraits of your furry friend would look fantastic hanging on the walls. It'll get you positive after a "ruff" day.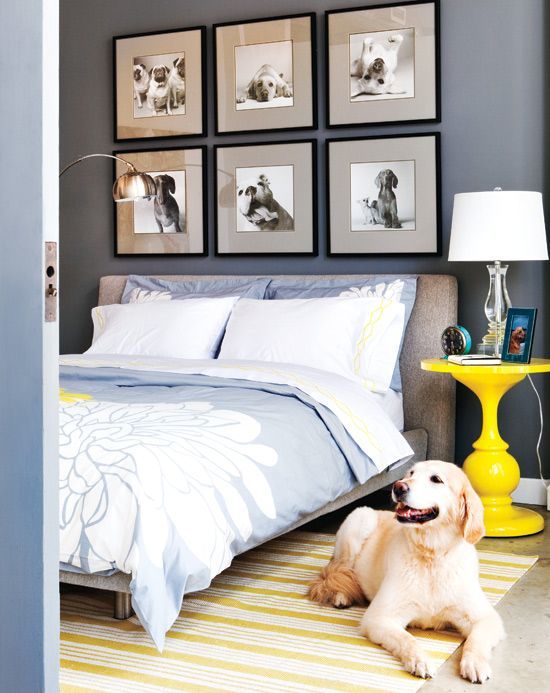 4. Someone called the k-911. Apparently, this cutie "pugged" someone and got caught red-handed.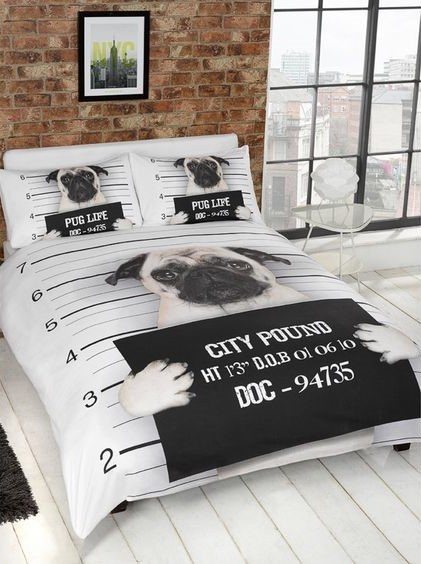 5. A kid's bed decorated with his dog's doghouse, the best example I could find. Trust me, you don't want to see rest I found. Simply nothing better than this dog themed kids bedroom.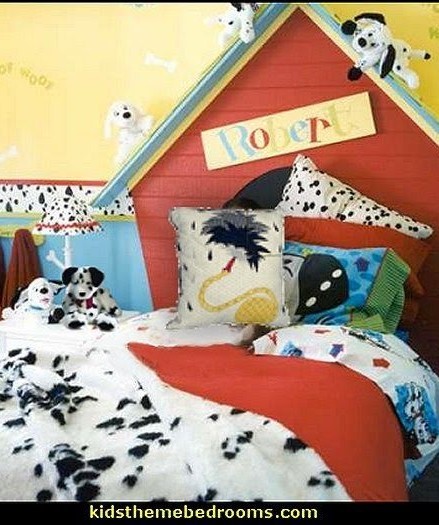 6. The dog silhouette matches the colors of the bed perfectly. The blending looks charming to the eye. This dog wall decal is great for all dog lovers.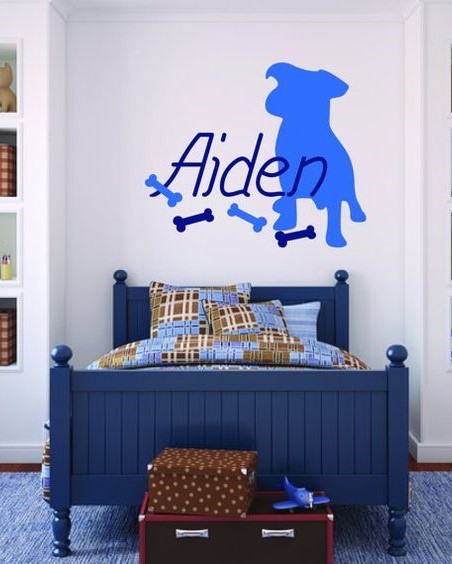 7. Nothing better than having a huge "Love Dogs" note on your wall in case you get amnesia and forgot what you're supposed to do. I really like this design's color scheme of black, white, and red. The use of dog pattern is prevalent but subtle. There's this red dog curtain, dog pillows, and the bed sheet.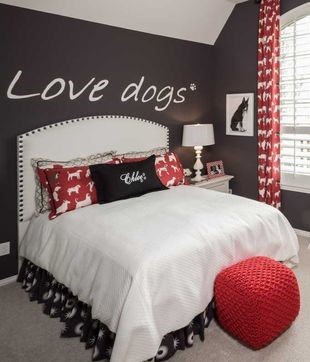 8. One word: Adorable. A puppy cuddling his toy puppy, there is simply nothing that could be cuter. However, the design gets a little repetitive in this dog bed set.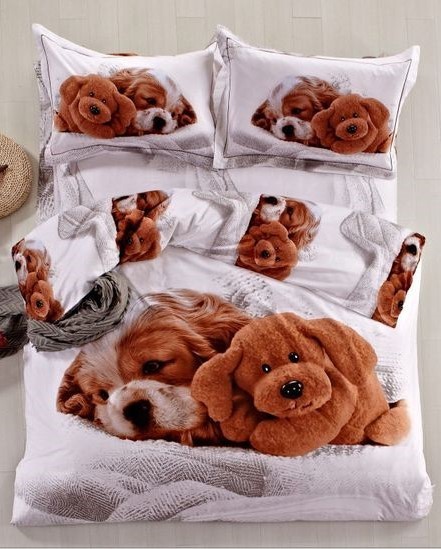 9. The simplistic Weiner dog pattern of this bed covers get more appealing the more you look at it.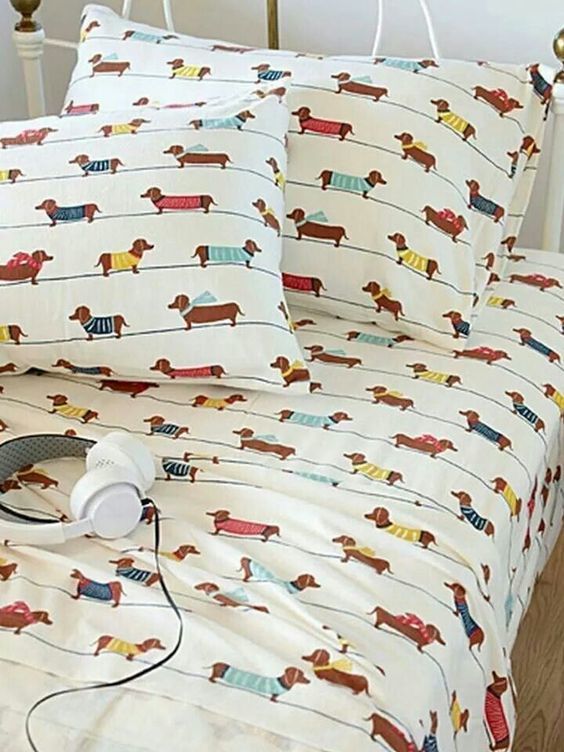 10. The black dog biscuit and paw print pattern blended with the pug design looks quite classy and contemporary.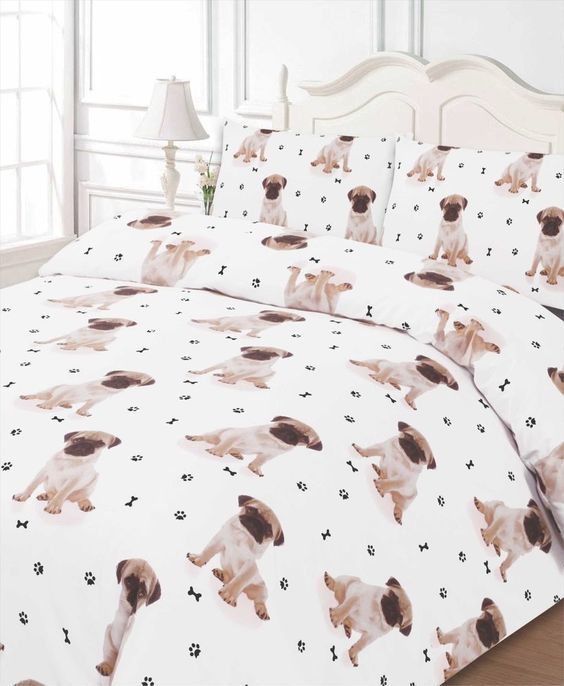 11. This looks cozy enough for you to stay in bed, and cute enough for you to cuddle the pillows and comforter.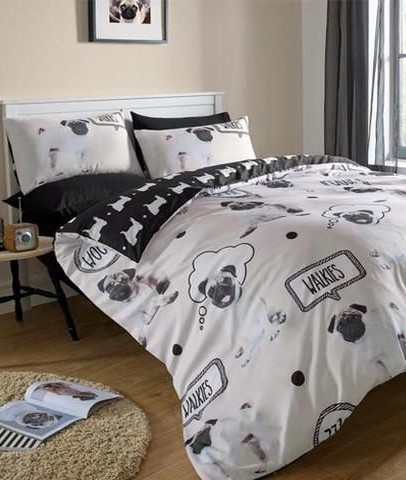 12. This is just perfect. It's almost the exact replica of the mind, full of dogs and two phrases that hold value.
13. All the adorable decorations, piled into one bed. How can you resist sleeping without those dog head-shaped pillows?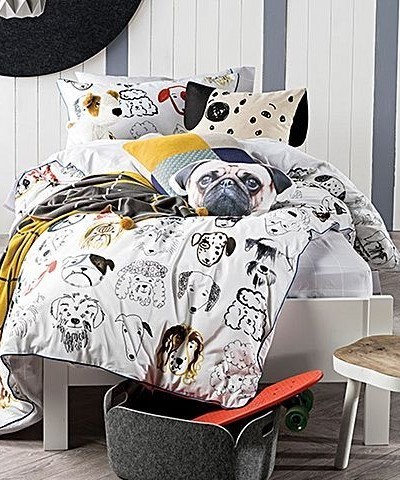 14. This dog clock is one of the cutest clocks we've ever seen. The simple yet adorable design makes it easier to blend into any rooms.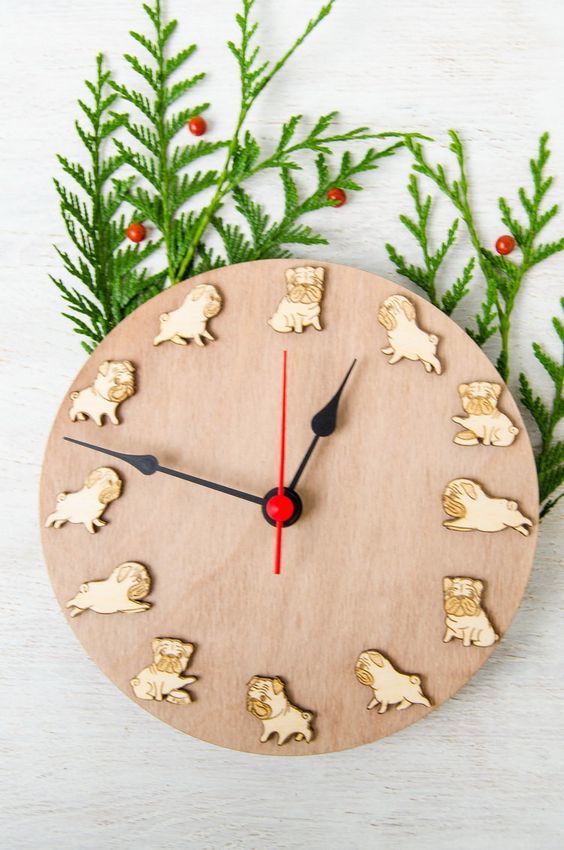 15. The dog patterns on the wall will be enough to compensate if you don't want dog-themed sheets. They're just as cute and just as good. The perfect dog wallpaper for people who love all kinds of dogs.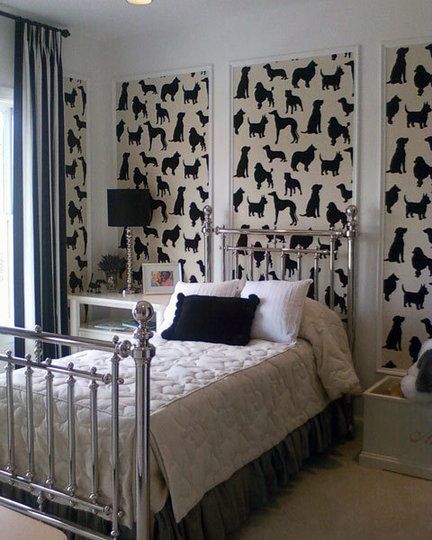 16. These dog night lamps will be on guard to protect you while you sleep. Just make sure you plug them in.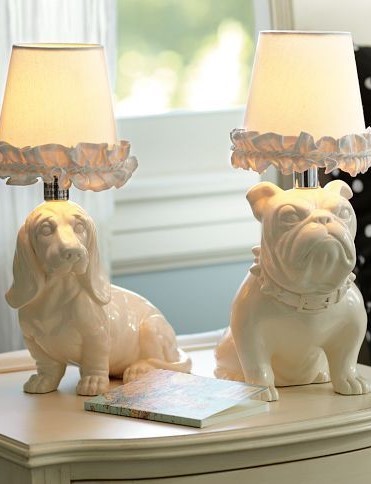 17. The dog silhouette painted on plank wood is a creative dog wall decor alternative to dog portraits. I'm still surprised by how amazing it looks.
18. This artistically adorable bed covers are overflowing with cuteness. I bet the "Y" stands for "Yes, I'll take it".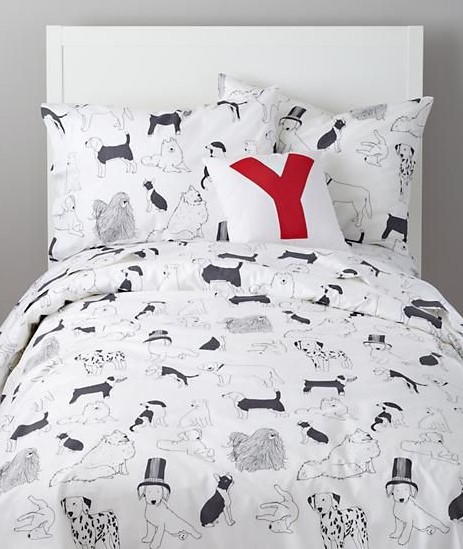 19. This is a good example of how color schemes. The room's overall pink scheme helps elevate the dog wall poster which is mostly in shades of blue and yellow.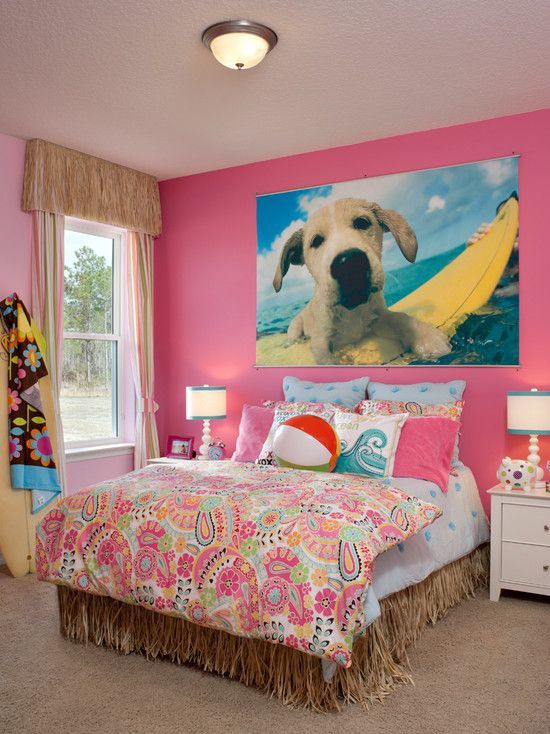 20. It's simple, it's modern, it's cute. It gives off a chill vibe that fits any occasion.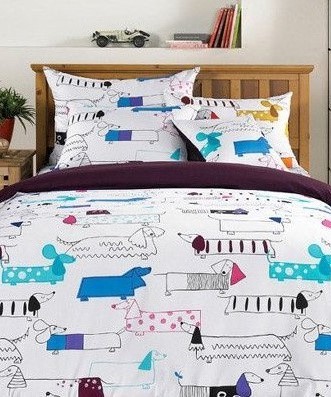 21. Another perfect design choices. The dog silhouettes are absolutely attractive and don't get me started on that window cover!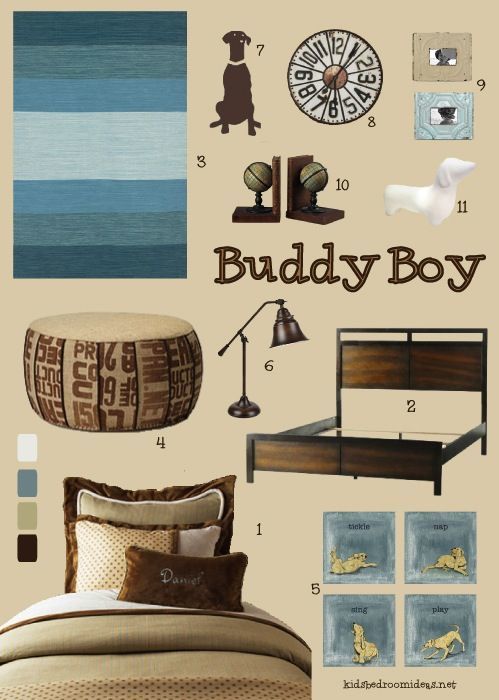 22. This cute puppy wants you to tap the switch. Legend says the people who bought this are still tapping their switches non-stop until now.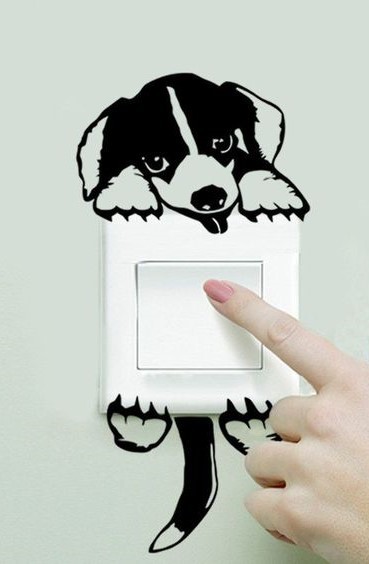 23. Puppy love! How can you resist two adorable little puppies together in one picture?  The answer is you don't! Give in!
24.  This is simplistic and perfect. It's just good as it is. The right colors, with the right size, and the right shape.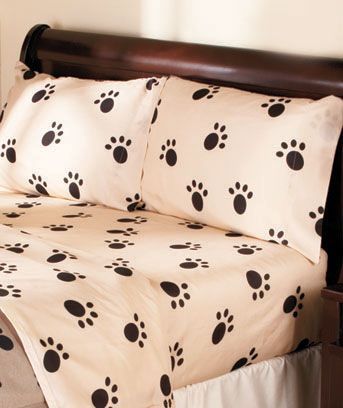 25.  These cute dog pillows are not just comfortable, they're also stylish. Dressing up my dogs? Don't give me any ideas.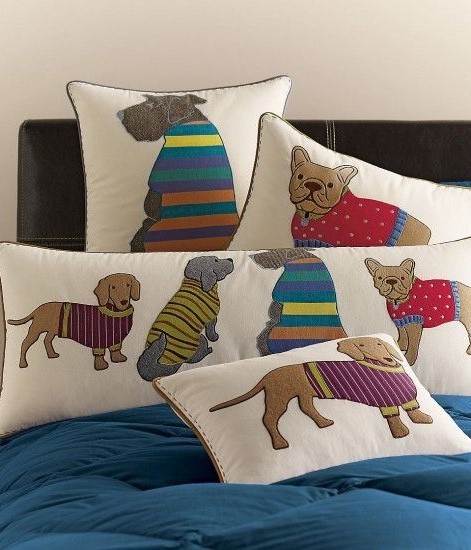 26.  The look on this dog's face is enough to make us say "Yes, I love you too".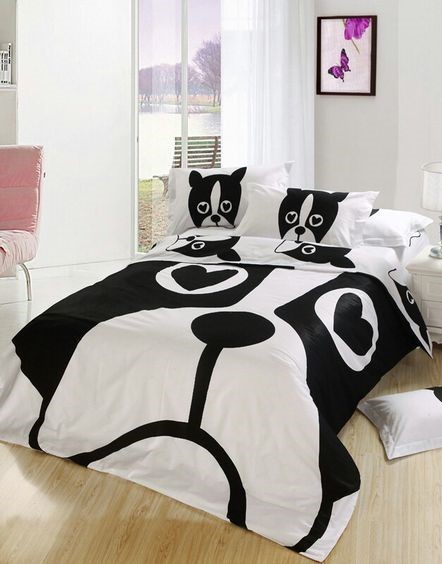 27. I don't know why, but this makes me feel guilty about leaving the bed. What an adorable guilt-trip.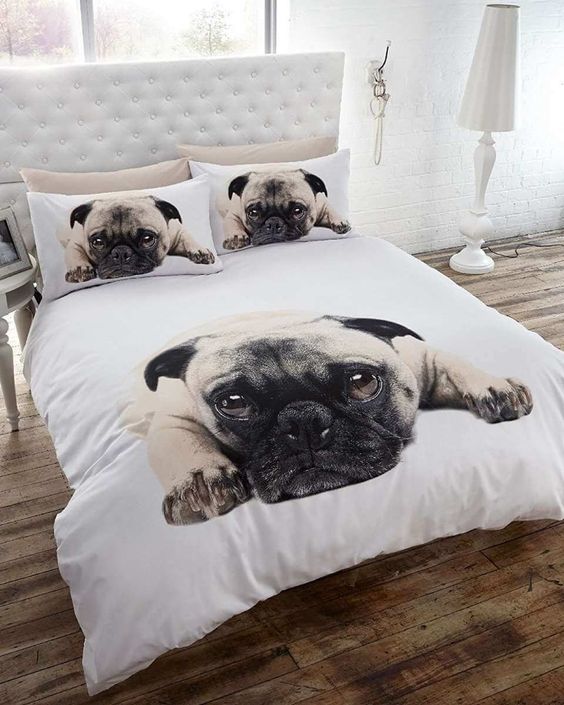 28. It almost looks so real. It looks somewhat sexy for a dog cover, nevertheless definitely worth getting.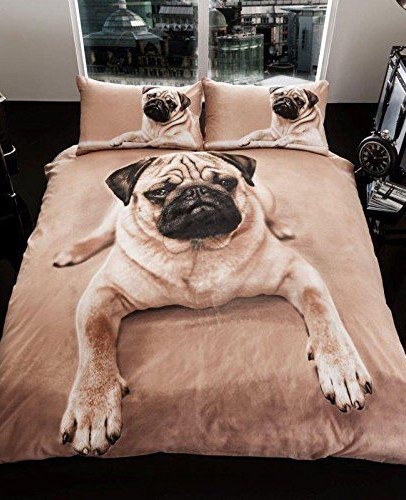 29. No, it's not a ghost of a dog. This night lamp glows from the inside to give you that warm, soft and cozy vibe in bed.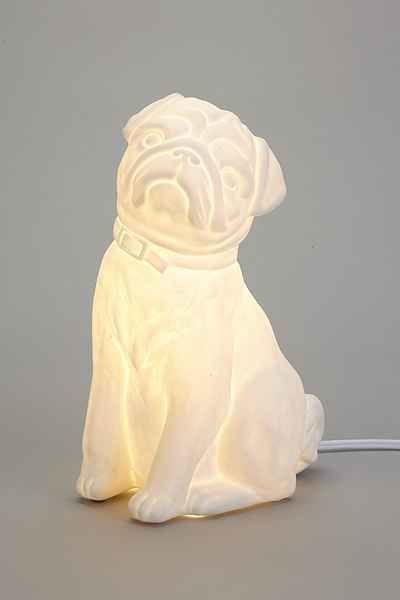 30. These stylish dog pillows are amazing. The transition between gradients looks so well and natural.

31. If there's a bed cover that literally says "buy me", this would be it. But at this point, I couldn't really say no.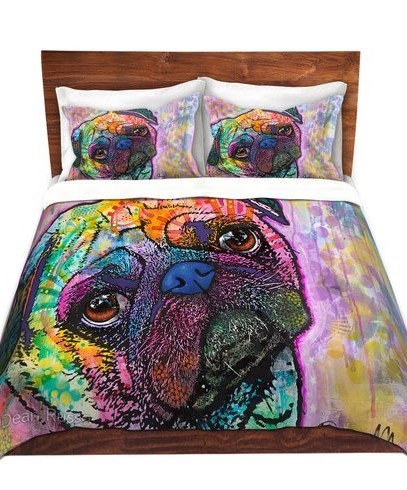 Dog's have shorter lives compared to us, but let's make them feel like they're with us forever by showing them how much we love them.
Sources
www.tumblr.com
www.aliexpress.com
www.pintrest.com