Small apartments like studio and one-bedroom apartments are double-edged swords. On one hand, they are affordable and are relatively easy to maintain in terms of cleanliness and financial burden. They are perfect for young professionals, students, and small families. But studio apartments often pose the problem of space constraints. When you move into an apartment with limited room, you could face challenges with keeping your stuff organized — you need to ensure the storage and living areas are properly utilized.
Here are a few tips on how to keep your small apartment organized. Take a look and let me know what do you think in the comment section below.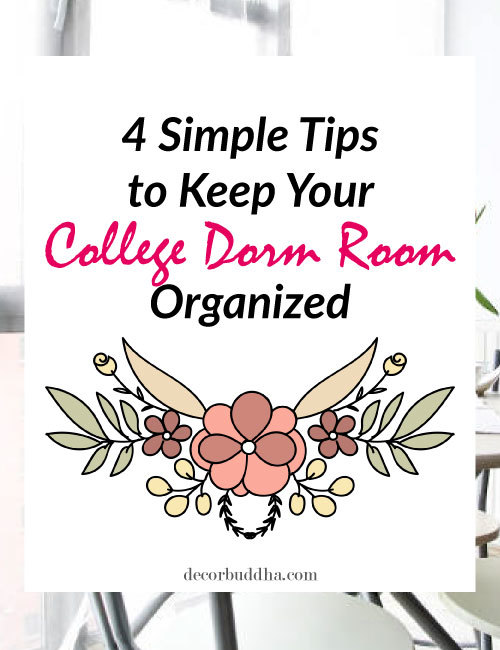 1. Make a plan for your small apartment
First take a sheet of paper or bring up Microsoft Excel and let's do simple planning for your apartment. The plan will contain two parts.
a. Find a home for your stuff in your apartment
All your stuff must have a default location that they go back to — a home, so to speaking. A homeless item will lie on the floor and clutter on the table where it doesn't belong for a unhealthy period of time. So list all your stuff in terms of their categories, and also list all your available spaces in your home. Then try to assign your stuff to the available spaces (i.e. finding a home for them).
If you are able to find a home for all your stuff, great! But chances are you'll find stuff that are actually homeless, which brings us to…
b. Budgeting for apartment improvement
Now that you have identified your stuff that doesn't have a real proper home, let's make a simple budget for them. What kind of home is ideal for them? How much are you willing to spend on them? If you're a handy person, how much time can you spare on a DIY project that will provide the proper storage space?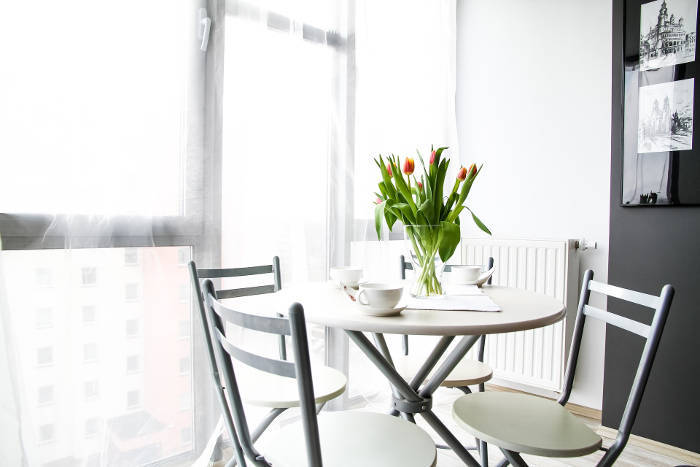 2. Multifunctional furniture
When space is an issue, multifunctional furniture is exactly what you are looking for. As is evident from
the name, this type of furniture generally serves more than one purpose. For instance, a sofa bed or
futon could double as a couch during the day or when you have guests, while it conveniently becomes a
bed at night. Other types of multifunctional furniture might include items that have built-in storage
drawers or hold entertainment components like a media player while also functioning as a coffee table
or end table.
3. Use organizers
Utilize organizers whenever you can, such as bookshelves, hanging pockets or even small portable carts
full of thin drawers. The idea is to create storage space out of thin air! Using them allows a single closet
or corner of your room to hold a large number of items in a neat manner. Another benefit of organizers is
that they provide some extra options for decorating. For example, shelves provide extra surfaces to
paint, decorate, and get creative so you could incorporate a few accents to the surroundings.
4. Periodic apartment cleaning
The biggest mistake you can make while living in studio apartments is to keep everything you have ever
owned! You need to minimize clutter as it takes away from the appearance of a room and makes it feel
cramped and stuffy, even if there is plenty of space available. Don't allow piles to form, add organizers
to divide drawers and closets into usable areas, and don't cram things into spaces. Discard or donate
items that you don't use, for example, old electronics or outdated books.
5. Dress walls and windows
Hanging mirrors, paintings or other objects on the walls add depth and character – bring the term
"window dressing" to life! As mentioned, too many items impart a messy look, so curtains and other
fixtures can act as intermediaries to coordinate colors and accents in the apartment.
Let your creative genius come out – decorate your studio apartment and maximize space by improving
on these ideas suggested. Only you can transform it into a home via successful organization.