Halloween is getting closer and it's time to carve those pumpkins again! Today we'll look at the some of the best Halloween home decoration ideas. Whether you like the bone-chilling, immersive style or the cute and creepy style, we've got them all for you.
Indoor Halloween Home Decor – Ideas for Inside the House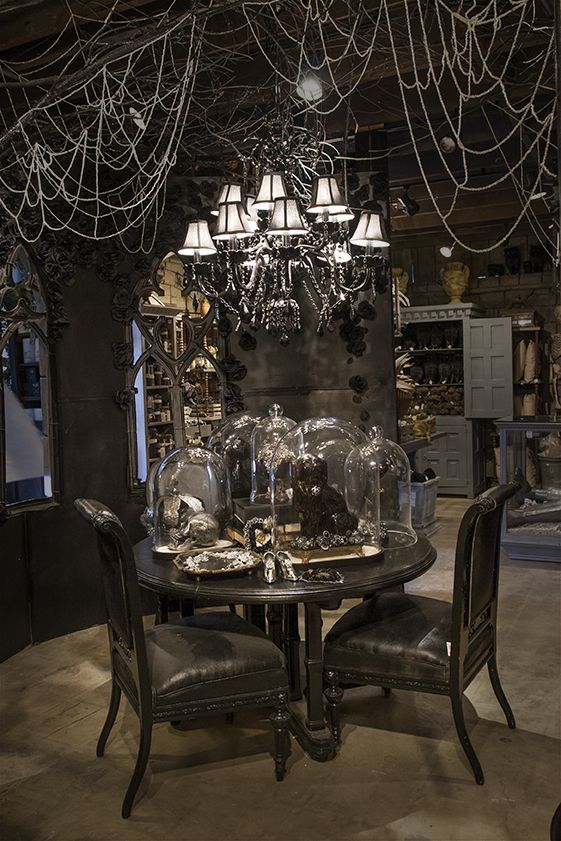 Give off a wizardly vibe by using dim white lights and a classy centerpiece. The silver colors give off a good alchemist vibe.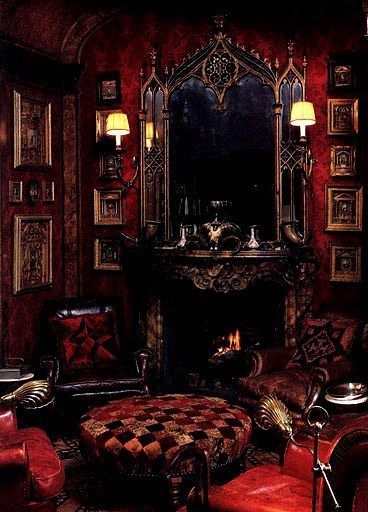 Keeping it real with a vampire-inspired living room is gorgeously horrific. The blood red colors and detailed old ornaments blend it very well. The blood-stained checkered table is also a huge spot-on!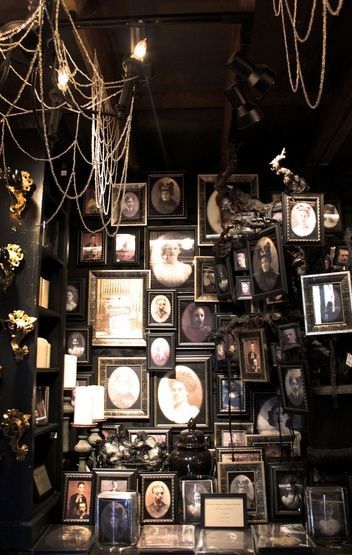 One of the easiest and the creepiest, printing out ancient pictures of people and make a collage from all of them on the walls of your living room. It's simple and easy, but it breeds out the stuff of nightmares.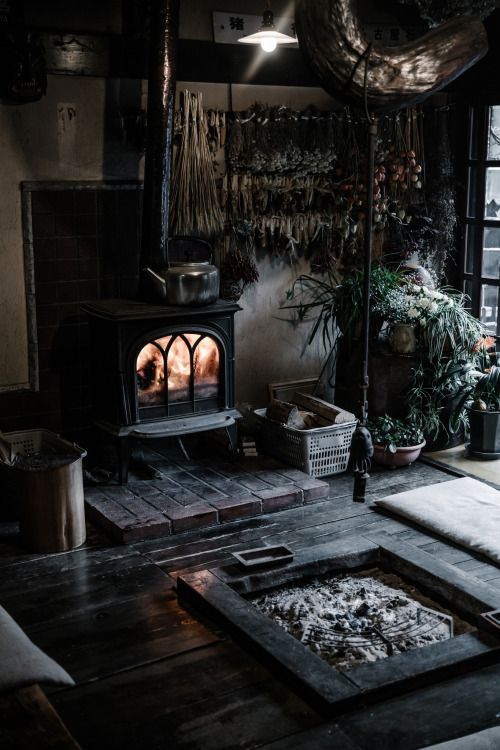 Creepy, immersive, yet at the same time a good classic. Decorating your house into the insides of a witch's shack is one thing that could never go wrong in Halloween.
Outdoor Halloween Decoration Ideas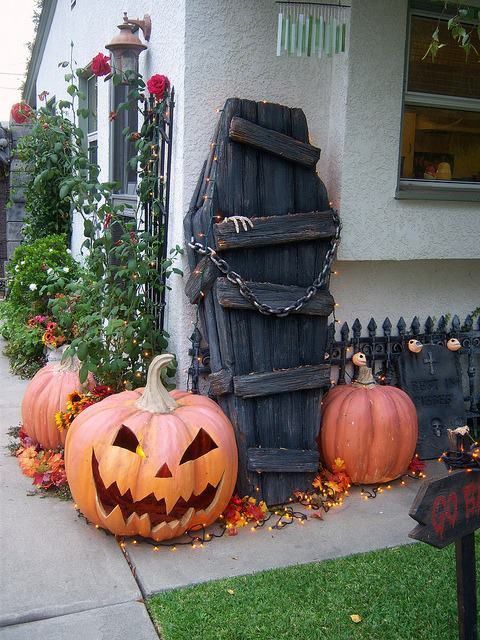 Spooky as is, this corpse's coffin would be a good decoration for your porch. Whether to scare the guests or attract them to seal themselves in, it does the perfect job either way!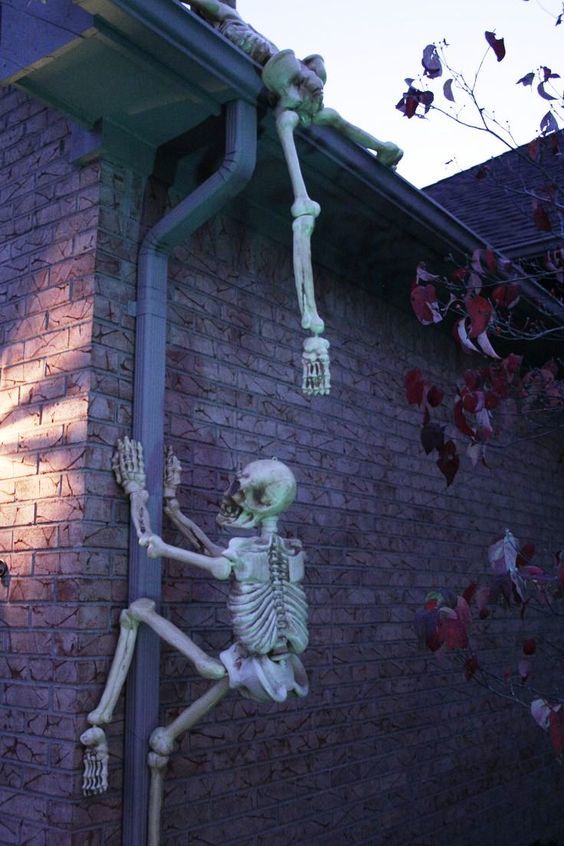 A very creative approach to decorating the outsides of your house. Two skeletons trying to find their ways to get in, nice to see them keeping those joints healthy!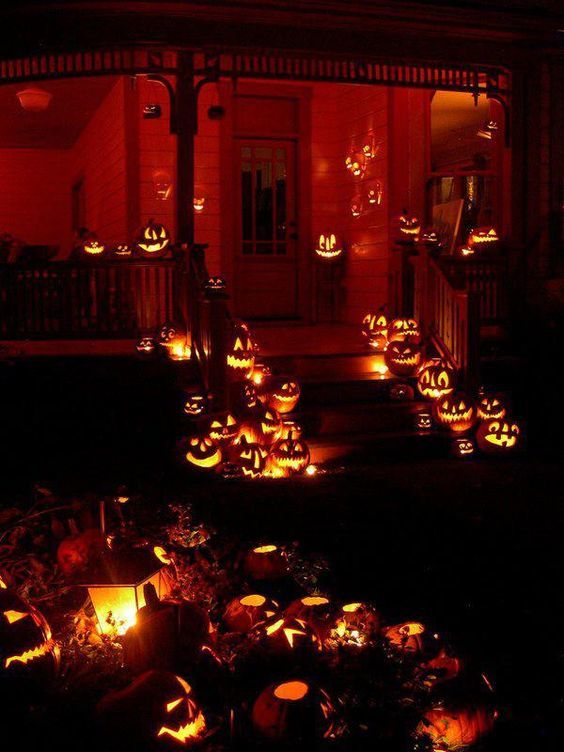 Who says simplistic designs can't be scary? The combination of red light and the warm glow illuminating from the pumpkins gives an eerie effect that will haunt your guests until the next year's Halloween.
Yard Halloween Decoration Ideas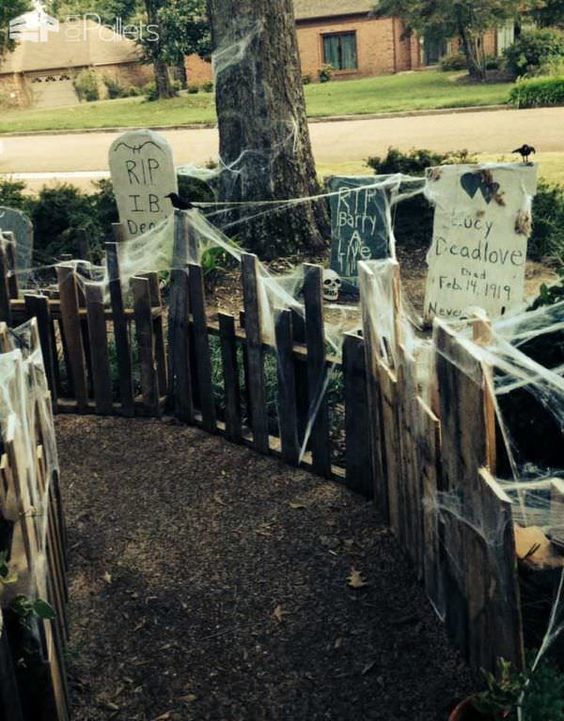 A creepy and cute design for your yard, a cemetery for people to admire or rest in peace.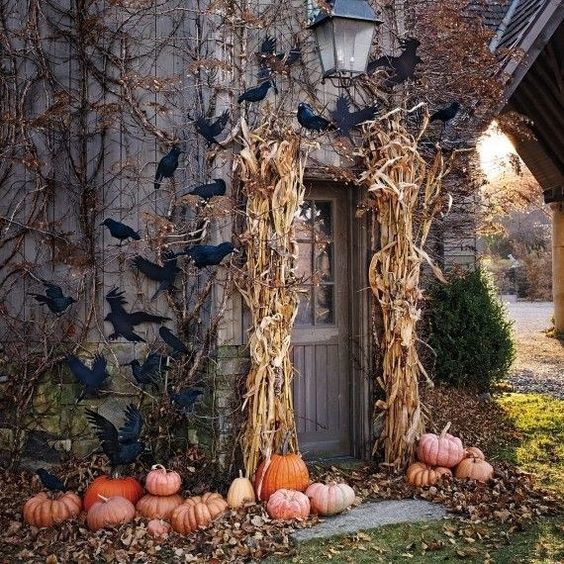 The outsides of your house can easily be decorated with dried leaves and tree branches. As long as the saturation matches, it looks so real that you can expect an angry mob outside waiting for you.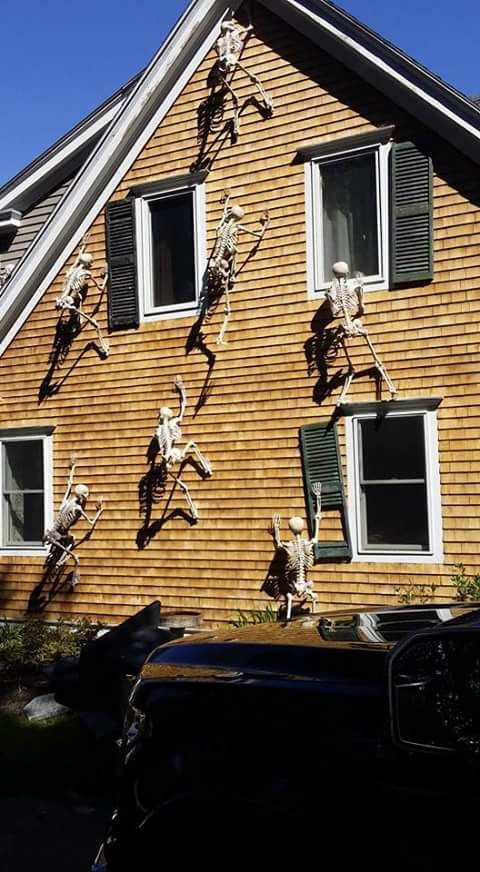 One of those things that are funny to look at in the day, but creepy as hell during the night. With lifelike skeleton models, posed to look like they're infiltrating your house, what could possibly go wrong?
Awesome Halloween Party Decoration Ideas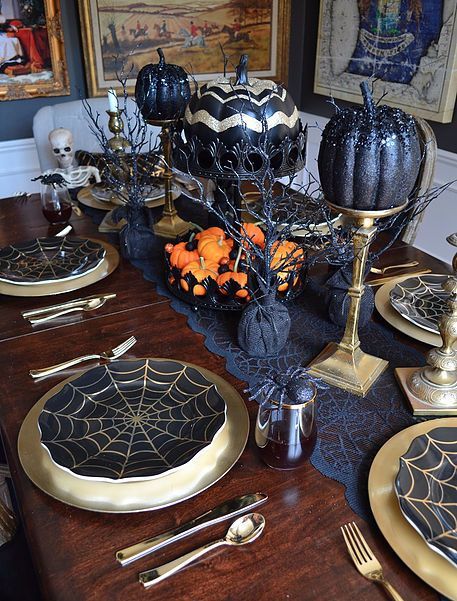 No perfect Halloween celebration could be complete without Halloween-themed dinner plates and ornaments! The gold and black color combination matched with the small pumpkins look awfully cute, perfect for casual people who want a good Halloween centerpiece that is suitable for children and adults.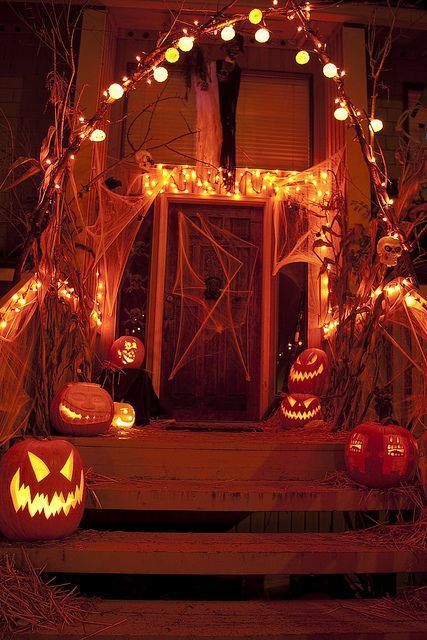 The orange glow from the pumpkins matches very well with the intense yellow illumination of the lights. This design gives off a creepy vibe as well as a very welcoming vibe for the guests.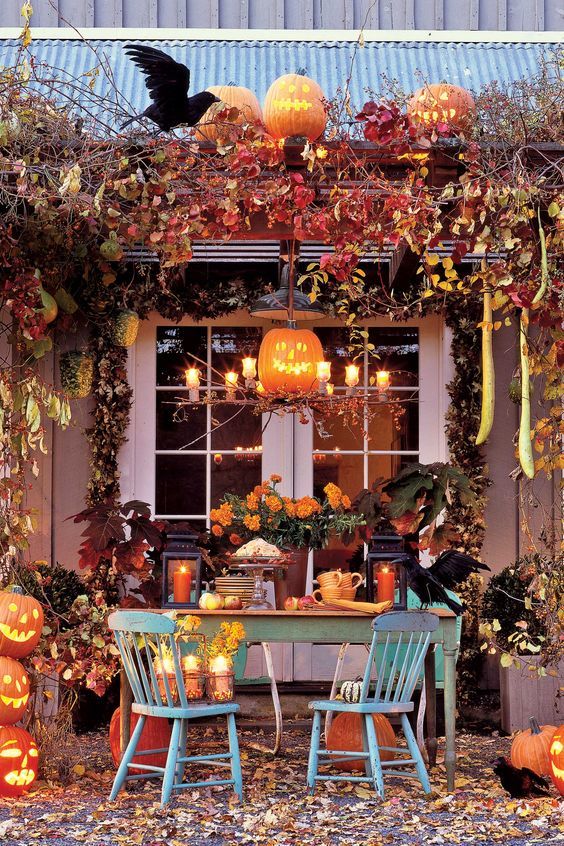 Dried leaves and everything orange fits so well in this design for your porch or backyard. It doesn't give off a very creepy feeling, but it keeps the Halloween spirit alive by being so pleasing to the eyes in terms of how things are well blended in.
Scary Halloween Home Decoration Ideas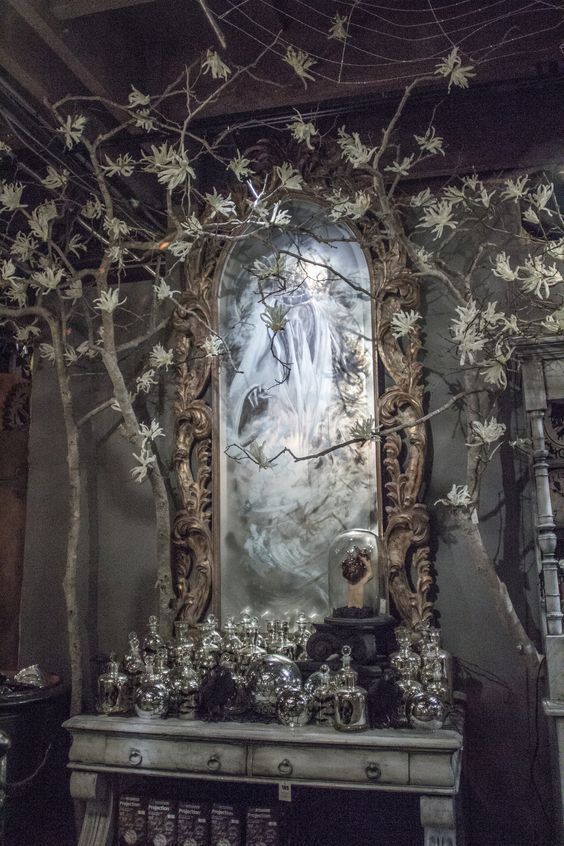 Make your living room even scarier than it is when uncleaned by having a huge mirror with a spectral design. Adding silver ornaments and dried and saturated branches only make it more haunting than it already is.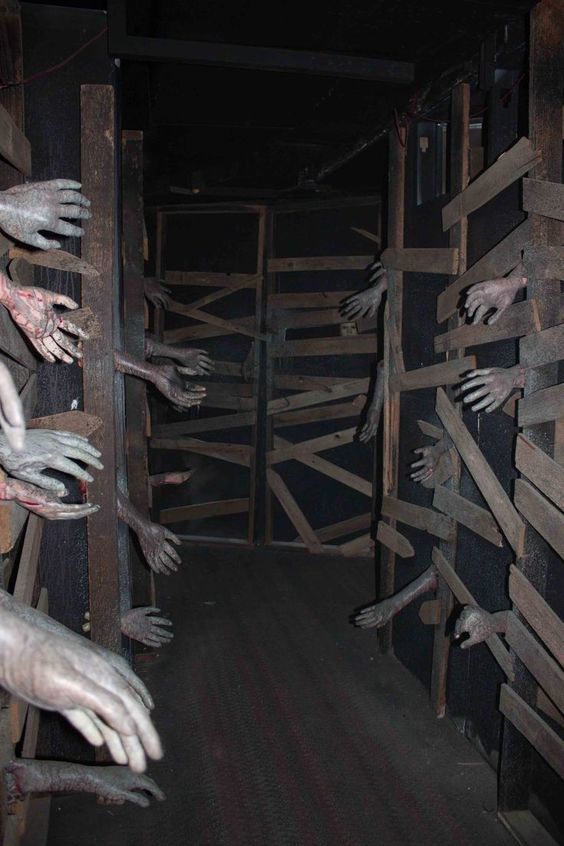 If you're up for a little more creativity, why not make a zombie maze in your garage? Setting up wooden walls and plastic corpse hands would make a good attraction for the family and the guests. Let's just hope no real ones slip in…
---
Halloween is not a celebration of horror and gore, but the art put into making it. Whether it's a cute and inviting design or a one that would make you think twice before knocking on their door, what really is for you and your guest to get that spooky fun Halloween mood.